SLA08506 - Domestic (McKillop Gardens Care Home)
South Lanarkshire Council
Posted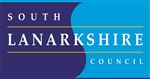 From £18,790 per annum
Full Time
Contact:

Human Resources
Reference:

SLA08506
Job Description
South Lanarkshire Council is an ambitious, high performing organisation with a clear vision and programme of action which is designed to improve the lives and prospects of everyone in South Lanarkshire.
The aim of Social Work Resources is to promote social welfare and provide effective care and support to meet the needs of vulnerable people in South Lanarkshire.
In partnership with community planning partners, voluntary and independent provider organisations, we offer a range of services designed to enable, support, improve and protect the health and social care of people using our services.
Requirements
Shift Pattern: Day Shift, 5 days over 7
Fixed Term until 31 March 2022
The successful applicant will work as a member of the domestic team within a residential setting for older people and assist in the provision of a high quality cleaning, housekeeping and laundry service to our service users.
If successful you will be required to comply with the agreed Infection Control guidelines to reduce the risk of cross-contamination with the Homes.
Duties will include:
• dedicated approach to cleaning in accordance with pre-agreed schedules and frequencies.
• flexible approach and understanding of circumstances which may occur requiring change in routine thus demonstrating co-operation and ensuring continuity of the service
• Removal of bed linen and making of beds.
• Cleaning of bed frames and mattresses of service users, reporting any faults in bed frames to senior on duty.
• Checking of mattresses, replace covers or condemn as necessary.
• Remove mattress/cover appropriately and take to the laundry
• Safe Use and storage of equipment and supplies
• Disposal of waste from service user rooms and communal areas
• Where applicable preparation of tables/bed tables for meal service; clearing of crockery and cutlery for transfer to central dish-wash area; cleaning of tables, bed tables and chairs following each meal service.
• Laundry duties including service users clothing, bedding, employee uniforms.
Responsibilities
Fixed Term Vacancy
Additional information for Internal Applicants – As this is a Fixed Term position, prior to making your application, please discuss your potential application with your current Line Manager. In the event that you are being considered for this post, your release to undertake this internal fixed term opportunity would need to be agreed in advance and managed by the service/s or resource/s.
Foreign Police Check
Candidates should be able to detail any gaps in employment and provide a foreign police check where applicable for any periods living or working abroad.
Legislative Information
This post is excepted in terms of the Rehabilitation of Offenders Act 1974 (Exceptions) Order 2003.
Regulated Work with Protected Adults
This post is considered Regulated Work with Protected Adults, under the Protection of Vulnerable Groups (Scotland) Act, 2007. Therefore, it is an offence to apply if you are barred from working with protected adults.
Preferred candidates will be required to join the PVG Scheme, or undergo a PVG Scheme Update check, prior to a formal offer of employment being made by South Lanarkshire Council.
Please refer to http://www.disclosurescotland.co.uk for further information about the disclosure process and best practice.
The Individual
As an employee of the Council you would also receive a wide range of benefits including:
Enrolment in award winning local government pension scheme
Up to 32 days annual leave which will be calculated into hours on commencement of the role.
Public holiday entitlement (up to 10 days)
Occupational sick pay
Family friendly policies - flexible working and leave, maternity/paternity leave, enhanced leave
Employee Discounts – including discounts at the cinema
Range of benefits to support you (Cycle to Work Scheme, Physiotherapy, Employee Assistance Program which offers practical and emotional support)
Please apply online
All correspondence will be via your email address registered with myjobscotland.
Equal Opportunities and Armed Forces Community Covenant
South Lanarkshire Council are Equal Opportunities employer and encourage applications from all members of the community. As a user of the disability confident scheme, we guarantee to interview all disabled applicants who meet the minimum behaviour requirements for the position
South Lanarkshire Council is committed to providing support to members of the armed forces, veterans and their families which is set out in the Armed Forces Community Covenant. Veterans are guaranteed an interview who meet the minimum requirements for the position.
From £18,790 per annum
,
ML11 7NZ, Lanark