Teacher of Mathematics, Whitburn Academy, 152.3
West Lothian Council
Posted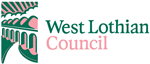 £32,994 to £41,412 per annum
Full Time
Contact:

Human Resources
Reference:

WEL05374
Job Advert
Teacher of Mathematics, Whitburn Academy, 35 hours per week, Closing date 5th December 2021
Whitburn Academy is a six-year comprehensive school offering our 855 students in the Whitburn area a progressive, relevant, challenging and enjoyable curriculum with opportunities for personalisation and choice. We strive to ensure that students have the highest quality learning experiences.
We offer the full range of National Qualifications found in a modern Scottish secondary school. We aim to provide experiences that result in a creative and enterprising attitude in our students, to develop young people with a sense of pride and ambition to contribute positively to the local, national and international community.
Whitburn Academy offers the opportunity for all students to succeed. The excellent facilities available, allied to commitment of our staff, allow us to offer all of our students the highest possible standard of education in a safe, caring and stimulating environment - an environment in which all members of the school community are valued and their achievements recognised.
Whitburn Academy recognises that the curriculum is not only 'what' students learn but also 'how' they learn. We place an emphasis on the student experience and seek flexibility to ensure that students achieve success in examinations and through personal achievement pathways.
The school has 65 teaching staff and departments are organised under the direction of a Principal Teacher Curriculum responsible for each Curricular Area.
You would work in partnership with all stakeholders within Whitburn Academy to ensure a high quality student experience that reflects curricular design principles and student entitlements with the ultimate aim of maximised achievement and attainment for all. Our vision of "Empowering our young people to learn and achieve, allowing them to thrive now and in the future", is what we work together to achieve every day with our young people. The school values – compassion, integrity, respect - underpin every part of daily life of the school.
We are keen to employ a diverse workforce that reflects the people of Scotland. We welcome applications from all backgrounds and particularly from groups currently under-represented, including people with disabilities, those from minority ethnic communities or from socio-economically disadvantaged backgrounds
West Lothian Council are committed to far reaching changes to the way we deliver our Education Services. These changes include giving you the support and environment that you need to get on with your job and develop your abilities. Our dedication is demonstrated by the whole council achievement of the Investors in People Standard and always aiming a little higher in our service delivery and improvements.
A relevant teaching qualification and registration with the General Teaching Council for Scotland is essential.
This post is considered Regulated Work with Vulnerable Children and/or Protected Adults, under the Protection of Vulnerable Groups (Scotland) Act 2007. Successful candidates will be required to join the Scheme or undergo a PVG Scheme Update check prior to commencing employment and the cost will be met by the candidate.
The fee for a Full PVG Scheme Membership is £59 or Existing Member is £18. The £59 cost (where appropriate) will be deducted from your salary over a 1 or 3 month period by repayment schedule. If your employment concludes before the amount is re-paid in full, the outstanding balance will be deducted from your final salary.
£32,994 to £41,412 per annum
,
Whitburn