Grill Chef
Bar and Block
Posted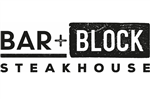 Part Time
Contact:

Human Resources
Reference:

739392
WE NEED YOU!
At:The Castle Beefeater, Crookfur Road, G77 6NP
Role: Breakfast Chef
Hours: 30-40
Rate of Pay: Up to 11 per hour
Plus, you can earn free nationally recognized qualifications with our award-winning apprenticeship program!
At Beefeater, serving great food is what we're all about and breakfast is the most important meal of the day, you'll be at the centre of making that happen. Sharing your knowledge, expertise, and meticulously high standards you'll work with the team to serve breakfast to perfection. Even when things get hot, bothered, and busy your professional cool will make sure we serve nothing but the mouth-watering meals we're known for.
What you need
Some experience as a line chef or chef de partie would be a bonus, but it isn't essential. It's about what you bring as a person. If you can offer the following, we want to hear from you.
· A successful background working in a fast-paced kitchen.
· Knowledge of kitchen health and safety as well as food and hygiene standards.
· A genuine passion for delivering an amazing guest experience through the meals we serve.
What will I do as a Breakfast Chef?
· Work with the Head Chef to become an expert on our menus and specifications.
· Remain calm under pressure to make sure every main meal is prepared safely, cooked perfectly, and presented irresistibly to guests.
· Communicate with, care for, and support your colleagues in the kitchen, on the restaurant floor, and the management team.
· Maintain a spotless kitchen in line with health and safety and food and hygiene standards.
Work with Whitbread
Premier Inn, the UK's most loved hotel, is part of the Whitbread family alongside some of the UK's best-known restaurant brands. We're truly proud to give great experiences to millions of guests and create long-term career opportunities for people just like you! In fact, in 2021 we were voted a Top Employer for the eleventh year running.
We're also proud to have a diverse and inclusive culture where everyone is welcome and feels able to be themselves. We want to continue to attract people from all walks of life. In return, you'll get the chance to shine with our award-winning induction and training and the opportunity to build a career at Whitbread.
And if that wasn't enough, you'll enjoy a range of great benefits like:
· Whitbread's Privilege Card, which gives you up to 60% discount on hotel rooms and 25% discount across our restaurant brands
· huge discounts on our famous Premier Inn Hypnos Mattresses, pillows, and beds
· discounted on-shift meals, starting from £2 or 50% off the standard menu price
· Costco membership and other retail, gym and leisure discounts including Virgin Experience Days and O2 Open Employee discount.
On top of all that, there are financial benefits like a pension and annual Sharesave schemes; wellbeing benefits including eye health and Vision Express discounts; and we'll help you support the charities you care about by matching what you give.
So, what are you waiting for? Apply now.
Whitbread is an inclusive employer. We believe that everyone is unique and there should be no barriers to entry and no limits to ambition. We welcome your application whatever your background or situation. Under-represented groups such as women, ethnic minorities, people with disabilities & members of the LGBTQ+ community (those who identify as gay, lesbian, bi-sexual, trans sexual, non binary or use another term), are strongly encouraged to build a career with us. We are open to part-time and flexible working and, where possible, will try to support this.
We can't find any similar jobs at the moment.