Project Manager - Met Police
BT
Posted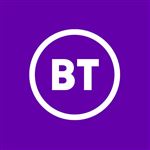 Full Time
Contact:

Human Resources
Reference:

162128
Our mission is to break down the barriers of today to release the potential of tomorrow. Join us today and release yours.
There are two things that we want to share with anyone considering joining us.
Firstly, we've got big ambitions for our colleagues and the future of the organisation. These include our vision that inclusion and accessibility drive every conversation we have and every decision we make. We want our workforce to fully represent the communities and customers we serve, because a diverse business is a better business. We value every colleague, their diversity and the contribution that they make. When we say you're welcome at BT, we really mean it.
Secondly, the one thing the pandemic has taught us is that a lot of current and future colleagues, where and when possible, want to embrace hybrid working. Therefore, we are introducing smart working at BT. Smart working means having the flexibility to choose, as a team, how and where you work depending on your team's deliverables and needs; when you are at your shared core location to connect with others and when not. It may not be for every role, and, as part of the recruitment process, you'll have the chance to discuss smart working and how it might work for the job you are applying for.
About this role
The role is broad in terms of the breadth of assignments that it is designed to cover: At entry level it's could cover the delivery of moderately large, complex projects. However, at other end of the scale it could cover the delivery of very large, highly complex Project(s), programmes or project portfolios.
The nature of delivery will be bespoke Network, IT and voice solutions for Enterprise Customers. It is expected that the value of delivery activity (i.e. PS Resource, equipment etc.) could be between £5 Million and £20 Million but this should not be viewed as the deciding dimension of this role versus others.
You'll be directly engaging with customers at in leadership roles (i.e. IT Manager, Programme Manager etc.) and be viewed by them as leading significant pieces of delivery that are highly visible and recognisable. In this respect what you and your team deliver and the behaviours the collective team exhibit will shape customer experience. As a leader in the professional community of Project and Programme Managers you will be expected to promote and shape project management methods / tools. In addition you will be expected to ensure that your team conforms with governance / standards set out by the PMO (or contract where mandated).
You'll have the following responsibilities
Accountable for ensuring that the solution (and other deliverables) are of the right quality and accepted by the customer.
Accountable for ensuring that defined methodologies, processes and tools are consistently applied across the projects in scope, in-line with the overall standards set by the PMO.
Manage project risk for BT and customers with an ability to use and adapt recognized project management methods and processes depending on elements of the risk profile and governance needs.
Ensures the PMO and resourcing functions have clear line of sight of upcoming demand and contract requirements.
Works in collaboration with the Practice and Hub Managers, and the Client Services team to ensure consistent delivery to customers.
Provide direction to the team on requirements, scope, timescale, cost constraints and quality expectations.
Accountable for mobilising the project, programme or portfolio.
Lead the delivery of project(s), programme or portfolio that are large, complex and represent significant benefit / risk to our customers. The delivery will be highly visible and recognisable.
Build complex matrix delivery organisation consisting of a mixture of dedicated and shared resources: These resources will be Project Management, other internal specialists and external third parties.
You'll have the following skills & experience
Highly-developed project management skills with experience of delivering technical solutions to Enterprise customers.
Ability to obtain NPPV and Met clearences
Excellent communication and inter-personal skills.
Commercialy and finiancially astute and able to sieze opportunities to improve profit or new business.
Strong leadership skills with the ability to create a culture of high performance.
Ability to work with complete independence /. Autonomy.
Boldness. Ability to remove internal / external barriers.
Ability to network and form relationship. Expected to have a good internal network.
Great stakeholder management skills. Ability to work with multiple internal and external partners to deliver great outcomes for our customers and business.
Negotiation, communication and decision-making skills.
Ability to interpret Commercial Contracts and identify area of risk / opportunity.
Benefits
At BT, we entertain, educate and empower millions of people every single day. We're a brand built on connecting people – whether that's friends, family, businesses or communities. Working here, you'll receive an attractive salary and a range of competitive benefits, but – more than that – you'll be joining an ambitious organisation with a culture of togetherness, collaboration and inclusivity, that takes a genuine and proactive interest in your progress and development. Benefits of working for BT include:
Competitive salary and on-target bonus plan
World-class training and development opportunities
25 days' annual leave (not including bank holidays)
Discounted broadband, mobile and TV packages
Share option and pension scheme programmes
Flexible benefits to fit around you
BT is an equal opportunities employer. We're working hard to create an inclusive working environment, where people from all backgrounds can succeed. We want to make sure your recruitment experience is the best it can be – so, if you're selected for an interview, please let us know if there's any adjustments we can make that would be helpful for you.
** COVID-19 Notice: We've changed our recruitment process so that we can continue to offer exciting opportunities in BT. We've moved to 'virtual hiring' until further notice - which includes video interviews and virtual onboarding, to make sure that we maintain candidate and employee safety. **
About BT
BT has a key role in British society, fostering change and leading technology innovation. From delivering the Olympics, to supporting the emergency services, to investing more into research than any other UK technology company, we take pride in everything we do - and in the people who work here.
We're now a global company operating at the forefront of the information age, employing 90,000 people in 180 countries. And we're on a mission. Guided by our core values of Personal, Simple and Brilliant our goal is to help customers, communities and businesses overcome barriers and release their potential.
So, if you're interested in the power of potential, why not join us today and release yours? You can read more here about what it's like to work at BT
How to Apply
It's easy to apply online; you just need a copy of your up-to-date CV and to follow the step-by step process. Don't worry if you need to make changes - you'll have the opportunity to review and edit your work on the final page. We look forward to receiving your application!
We can't find any similar jobs at the moment.