Relief Janitor
East Renfrewshire Council
Posted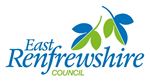 £13,334 to £14,833 per annum
Part Time
Contact:

Human Resources
Reference:

ERN03516
Advert
To provide a full and comprehensive janitorial service within the relevant location and to undertake Janitorial duties within the premises and ensure that they are maintained in a clean and hygienic condition.
You should have good communication skills and be able to work on your own or as part of a team. Janitorial and cleaning experience or similar is essential and supervisory experience is desirable. Previous experience of using ICT equipment & use of Email is essential.
On completion of additional years of service by 1 January of each year, following the anniversary of the date of appointment, your term time salary will be adjusted to include a payment in lieu of the additional leave day accrued at the beginning of each leave year for the first 10 years of service.
This post is considered Regulated Work with Children, under the Protection of Vulnerable Groups (Scotland) Act 2007. It is an offence therefore to apply if you are barred from working with children.
Pension Scheme
Employees with a contract of employment for 3 months or more are automatically included in our Local Government Pension Scheme which is a career average scheme. Pension contribution rates are based on a tiered system determined by your annual full time equivalent pensionable pay. For example for those earning up to and including £21,800 the contribution rate you pay is 5.5% of your salary. The council pays the rest of the cost of providing your benefits. This amount varies but it's always enough to make sure your pension can be paid and will be at least 19.3% of your pay. In addition you get tax relief on your contributions - the tax you pay on your salary is calculated after your pension contributions are deducted.
Other main pension benefits include a pension that increases each year in line with price inflation and the ability to exchange some of your pension to provide a tax free lump sum. Further details can be found in the attached document General Information for Applicants or via the Strathclyde Pension Fund website www.spfo.org.uk.
Additional Information
Please click on the attachments below for full details of this post.
£19,731 to £21,954 per annum
,
Giffnock
£10,086 to £10,870 per annum
,
Clarkston