070504 Senior Pharmacist Medicines Information/YCC Scotland
NHS Scotland
Posted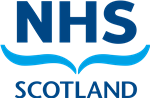 £40,872 to £47,846 per annum
Full Time
Contact:

Human Resources
Reference:

070504
Fixed term until December 2022
Job share/ part-time/ flexible working requests considered

NHS Lothian is committed to encouraging equality and diversity among our workforce, and eliminating unlawful discrimination. The aim is for our workforce to be truly representative and for each employee to feel respected and able to give their best.
To this end, NHS Lothian welcomes applications from all sections of society.
***PLEASE NOTE: We cannot accept late applications so please ensure your application is submitted early***
****PLEASE NOTE: the email address you provide will be used for notifications. Please check your Junk and Spam inboxes as notifications may go directly to these.
Do you want to experience working in a specialist pharmacy service that contributes to patient safety, and provides the opportunity for creativity?
The NHS Lothian Medicines Information Service is looking to appoint an enthusiastic and motivated pharmacist to support the team to deliver the medicines information service to the multidisciplinary team across primary and acute services in NHS Lothian. The successful candidate will also assist the team to deliver the objectives of the Yellow Card Centre for Scotland, based within the pharmacy department at the Royal Infirmary of Edinburgh.
YCC Scotland is a joint venture between the Medicines and Healthcare products Regulatory Agency (MHRA) and the Scottish Government. Its aim is to improve drug safety in Scotland, by raising the profile of adverse drug reactions (ADRs) as an important health issue amongst both professionals and the public in Scotland, enhancing the quality and quantity of spontaneous ADR reports, and providing education and training to undergraduates and clinicians.
The successful candidate will provide medicines information and advice in response to enquiries from a range of health care professionals; develop, deliver and evaluate specialist education and training to healthcare professionals and patients in relation to medicines information and adverse drug reaction reporting. They will also have opportunity to contribute to the other activities of the Yellow Card Centre, including maintaining our social media presence (if desired), and designing promotional material and activities.
You should have excellent interpersonal and communication skills, a Masters of Pharmacy Degree or equivalent and have relevant post registration experience. In return, this post offers an excellent development opportunity for the right candidate – enhanced decision making skills, contribution to the safer use of medicines, leadership and teaching experience will be highly valued in any future pharmacy role. Although not a requirement of the post, it will also be possible to maintain a clinical commitment where this is desired.
NHS Lothian offers an opportunity to explore flexible working which encompasses a range of options which allow staff more flexibility in shaping their own working pattern while delivering the needs of the service across our teams.
For further information on what is included in the role and what skills/experience are being looked for, click on the links at the bottom of the screen to the job description and person specification. If after reading this information you have any questions please contact Tracy Duff on 0131 242 2917 to discuss, or email tracy.duff@nhslothian.scot.nhs.uk.
£33,072 to £40,736 per annum
,
Edinburgh