Lay Representatives
NHS Education for Scotland
Posted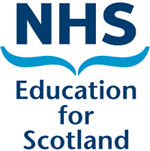 Full Time
Contract
Contact:

A N Other
Reference:

ORD0133963
Lay Representatives
Postgraduate Medical Education and Training Medical Directorate Scotland Deanery

NHS Education for Scotland (NES) is a Special Health Board providing education and training for NHS staff. One of the main activities of NES is medical education. The NES Medical Directorate Scotland Deanery is now looking for members of the public who would be interested in becoming involved in the education of doctors. The main role of Lay Representative is to help ensure that due process is followed. This work will include attendance at quality management visits to hospitals and GP practices, committee meetings, involvement in recruitment events for trainee doctors, and the annual review of medical trainee panels. The work will be ongoing throughout the year. The majority of sessions will be organised locally by the Scotland Deanery, but participation in activities in other parts of Scotland may be necessary. Training will be provided.
Knowledge of the NHS is not essential; however good team working skills, flexibility, and communication skills are key aspects of these posts.

Attendance will be remunerated at £23 per hour in addition to travel expenses. Initial tenure is for three years, subject to annual review.
Applications are sought from individuals located in the Aberdeen & Inverness areas. Interviews to be held on 6 January 2022 online.

Application forms and further particulars are available to download by clicking APPLY

Closing date: 6 December 2021.


We can't find any similar jobs at the moment.