Cleaning Operative - International Logistics Centre, Langley, Slough - (SL3 8AQ)
Royal Mail Group
Posted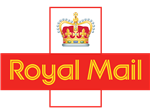 £8.91 to £9.35 per hour
Full Time
Contact:

Human Resources
Reference:

694206401
Royal Mail P&FS are recruiting for Cleaning Operatives at International Logistics Centre, Langley, Slough, SL3 8AQ
Job Reference Number: 202368
Pay: £8.91 per hour plus site allowance of 12.5% of basic pay. Your salary will increase to £9.35 per hour plus site allowance after 24 months
Benefits: 20 days annual leave (Pro rota) and Defined Contribution pension scheme plus car parking
Contract type: Permanent
Working hours: Full time, 37 hours 30 minutes per week, Monday – Saturday
As part of Royal Mail Property & Facilities Solutions you will work from 07:15 to 14:00 either as part of a team or as the only cleaner on site, ensuring we continue to deliver the high standards of service our customers expect.
About the Role
As a commercial cleaning operative you will be responsible for variety of tasks including mopping, toilet cleaning, washing walls, vacuuming, emptying bins, dusting and sanitising surfaces safely and professionally to a high standard.
We require someone who can operate specialist cleaning equipment - however full training is provided with a first day induction. This role will be physically challenging and involves manual handling activities.
About You
Previous cleaning experience is desired, but not essential. Naturally friendly, with good written and verbal communication skills, you'll be able to communicate with customers and managers whilst complying with Health & Safety regulations.
The ideal candidate will be reliable, self-motivated with a keen eye for detail. You'll be able to work on your own initiative, organising your own time, as you'll be managed remotely.
If you are looking for a new and exciting opportunity as a commercial Cleaner then please apply.
About Us
Royal Mail Property & Facilities Solutions is responsible for upgrading and safely maintaining one of the largest corporate real estates and property portfolios in Europe, with over 2,600 sites. Royal Mail Property & Facilities Solutions employs 3000 employees and is owned by Royal Mail Group Ltd.
Five centuries in business has made Royal Mail more than a household name. We connect companies, customers and communities across the country, delivering a 'one-price-goes-anywhere', universal postal service to more than 29 million addresses across the UK.
What happens next?
After you apply, your application will be reviewed and if you are successful you will be invited to an online assessment, this includes a video interview (questions are prepopulated) and a picture test. There will not be a face to face interview.
PLEASE NOTE: This role requires you to work in a high security environment. If successful at interview, you can typically expect to have a waiting period of up to 8 weeks while your application goes through our screening process (which includes a requirement for RMG to obtain 5 years referencing).
Please be aware that if you have been resident outside the UK continuously in a single country for 6 months or over in the last 5 years you will be required to provide and pay for a criminal record check from that country before your application will be considered further.
Please note, once our maximum number of applications has been reached this vacancy will close.
We are an inclusive employer with equality, diversity and fairness at the heart of our values. We welcome applications from individuals from all different backgrounds and are committed to promoting fair participation and equality of opportunity for all our job applicants.
For more information on Royal Mail Group and our values please click here: https://jobs.royalmailgroup.com/content/About-Us/?locale=en_GB
We can't find any similar jobs at the moment.