Team Member - Reception/44023195
Premier Inn
Posted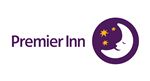 Part Time
Contact:

Human Resources
Reference:

740108
Reception Team Member – Premier Inn
At Premier Inn, you'll create a guest's first impressions of our hotel- During check in, your warm words and welcoming smile will help all our guest's feel at ease and ready to enjoy their stay. On hand to answer any questions or queries you'll be more than happy to share your knowledge about one of our products or services as well as the local area and surroundings. Should a problem arise, you'll go the extra mile to solve it with an acceptable outcome for our guest. We want all our guests to leave having received a great experience, which you'll have helped create with your natural flair for guest care.
You don't need previous experience to join us in this role- It's all about what you can bring and offer as a person. With every day being different it's important for you to bring an enthusiastic approach to every shift you work. With the ability to multi-task, you'll be a good team player with passion and commitment for your role. Some of this will come with our extensive training however you must have the determination and hunger to understand our service guidelines, systems and ways of working. In return we'll help you grow and develop to be the best you can be, whilst progressing upwards if a long term career is what you are after.
Your Rewards and Benefits- Along with a structured induction plan and training to do your role there are numerous of other benefits. Some of the big ones below, but feel free to explore more on our Whitbread careers page.
Working more than 16 hours a week with us, you can choose to study for an apprenticeship to give you a nationally recognised qualification
Whitbread Privilege Card 25% Discount across our Restaurants, and up to 50% on hotel rooms
Annual incentive scheme – an extra week's pay (tax free) on achieving all green performance targets
A wide range of discounts retail and leisure discounts including gym membership, cinema ticket and 02 price plans (which can be shared across 5 family members or friends)
Discounted Premier Inn famous Hypnos mattresses and beds
Pension scheme with employer contribution
50% off food whilst on shift
With over 800 hotels, 75,000+ rooms and further growth plans, there are endless opportunities for you within award winning Premier Inn! Come and make a difference at the UK's leading hotel brand- Apply today.
Whitbread is an inclusive employer. We believe that everyone is unique and there should be no barriers to entry and no limits to ambition. We welcome your application whatever your background or situation. Under-represented groups such as women, ethnic minorities, people with disabilities & members of the LGBTQ+ community (those who identify as gay, lesbian, bi-sexual, trans sexual, non binary or use another term), are strongly encouraged to build a career with us. We are open to part-time and flexible working and, where possible, will try to support this.
We can't find any similar jobs at the moment.