Consultant in Ophthalmology
NHS Scotland
Posted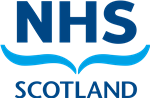 £87,534 to £116,313 per annum
Full Time
Contact:

Human Resources
Reference:

077805
NHS GREATER GLASGOW & CLYDE
Consultant in Ophthalmology - General Ophthalmologist
Based at , Greenock, with sessions at the ,
The Ophthalmology department in Greater Glasgow & Clyde employs 38 Consultant Ophthalmologists, covering all major sub-specialties. Ophthalmology clinics are held on 8 hospital sites, with ophthalmic surgery undertaken in 6 hospitals.
Due to an impending retirement, we require a Consultant General Ophthalmologist. Every effort will be made to accommodate a sub-specialty interest, subject to service requirements.
The provisional job plan has two theatre sessions and three clinic sessions at in Greenock, plus a theatre session and a clinic session at the in .
The post includes 1 in 34 consultant on-call duties for the GG&C area.
The contract is for 10 Programmed Activities, including 2 administrative sessions and 1 SPA session. The job plan and location of duties may be variable over the course of the contract period, in response to service requirements.
Applicants must have full GMC registration, a licence to practice and be eligible for inclusion in the GMC Specialist Register. Those trained in the should have evidence of higher specialist training leading to CCT or be within 6 months of confirmed entry from the date of interview. Non-UK applicants must demonstrate equivalent training.
For an informal discussion, please contact Dr Deepak Tejwani, Clinical Director, on 01839 818523 Deepak.Tejwani@ggc.scot.nhs.uk or Mr Jim Bretherton, Service Manager, on 0141 301 7839 Jim.Bretherton@ggc.scot.nhs.uk
£87,534 to £116,313 per annum
,
Greenock