Commercial Manager - Building Services Scotland
Balfour Beatty
Posted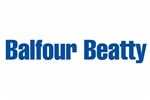 Full Time
Contact:

Recruitment Team
Reference:

UK19394
About the role
Balfour Beatty has an exciting opportunity for a Commercial Manager - Building Services Scotland to join our BB Kilpatrick team to work in Maxim Business Park, Eurocentral.
Role Purpose:
A Commercial Managers is responsible for the financial management of standard projects from inception, from tendering to, negotiating and agreeing contracts, and then commercial delivering Projects often worth many millions of pounds;
They are an integral part of the project delivery team where they hold key responsibilities associated with the commercial and financial success of each project;
Commercial managers are experienced individuals who have risen through the ranks of the industry and their role is broad and includes anything from risk management to procurement, financial reporting and managing the supply chain;
They will have proven skills in commercial awareness, client liaison, project management and team leadership;
They will also have an extensive understanding of the construction industry, flexibility and a talent for negotiation;
Typically they will have a track record of managing and developing a commercial team and be themselves a Chartered Member of the RICS, ICES or CIOB, and a mentor/role model to other commercial staff on their journey to becoming professionally qualified.
What you'll be doing
As a Commercial Manager you will:
Governance:
Have a good knowledge of and adheres to the Companys GMCEs, BMS and other governance.
Business and Customer Awareness:
An ability to see bigger picture;

Willing to take initiative to respond to customer requirements.
Cost Engineering:
Understand how economic factors that affects the construction industry;

Provides commercial input to Value Engineering reviews for different forms of construction;

Manage the feedback of commercial data to Planning and Estimating;

Maximise digital opportunities.
Estimating:
Support the review tenders & cost data;

Manage the preparation of Target Cost for a Project.
Planning:
Co-ordinate the commercial team to ensure programme issues are identified and actioned;

Manage the preparation and review of Earned Value Management.
Project Management:
Manage the preparation of the monthly CVR and associated commercial reports;

Be able to report and explain the commercial progress to senior divisional staff;

Manage the feedback of commercial data to Planning, Estimating, Marketing and Sales;

Manage commercial aspects with Customer and stakeholders.
Procurement:
Establish client supply chain requirements & advise on alternative forms of contract & procurement arrangements;

Formulation of management plans for resource procurement.
Commercial Management:
Have awareness of disputes resolution including options, structure as well as knowledge of the SCL Protocol;

Prepare Estimates & Tender submissions including the interpretation of specifications & preambles;

Represent the financial and contractual interests to your employer and/or client in progress meetings or the like;

Co-ordination of buying, accounts, production control/planning, supply chain management & procurement techniques, estimating & surveying functions;

Manage and reporting of Commercial Risk and Opportunity;

Manage disallowed cost.
Development, Recruitment and Retention:
Experience in the recruitment and retention of staff;

Manages teams PDRs, training & development including professional;

Gives feedback on strengths and weaknesses connecting plans for development of individuals;

Determine project commercial staff requirement & liaison with HR for recruitment including temporary staff.
Who we're looking for
Personal Qualities and Experience:
The following qualifications are essential:
BSc or MSc in Quantity Surveying or experience equivalent;

Membership of RICS, ICES or CIOB.
The following qualities/experience are desirable:
Communication;

Teamwork;

Leadership;

Strategic change Management;

Achievement Focus (Achieving Results);

Business and Customer Awareness;

Promotes organisational aims & objectives;

Manages customer needs;

Manages opportunities & threats.
Why work for us
Day in, day out, our teams deliver amazing projects in challenging conditions; developing, managing and maintaining the vital infrastructure and public spaces that modern economies, societies and communities rely on.
About us
We deliver flexible civil engineering and construction services from regional hubs and UK-wide local delivery units, aligned to chosen sectors.
Responsible for close to 2 billion of turnover annually, our teams deliver regional and national framework contracts, new builds, refurbishment and fit out across a number of core markets.
At Balfour Beatty we are committed to creating a diverse workforce and an inclusive culture where everyone can be themselves and reach their full potential, not only because this is the right thing to do, but because it makes us a better business. To ensure we deliver on this commitment, we have a UK Diversity and Inclusion Action Plan which sets out the wide range of targeted, proactive, measurable steps we are taking to make this a reality. You can read our UK Diversity and Inclusion Action Plan in full at www.balfourbeatty.com/value_everyone
To help and support us with our desired commitment to create an inclusive culture we are members of WISE, enei, Business Disability Forum and Women into Construction. In 2020, we signed the Audeliss and Involve Open Letter to demonstrate our commitment to taking key long term and sustainable actions on Black Inclusion. Balfour Beatty is also a Gold Award holder in the Ministry of Defence 'Employer Recognition Scheme' and actively encourage applications from Armed Forces personnel, veterans and reservists.
As a Disability Confident Employer, we are committed to working with people who have disabilities and long-term health conditions to remove barriers for them in obtaining employment. We are also committed to offering applicants with a disability an interview if they meet the minimum requirements for the role.
Further information on Disability Confident can be found at: https://disabilityconfident.campaign.gov.uk/
Apply Now
We can't find any similar jobs at the moment.