Land Services Manager
Stirling Council
Posted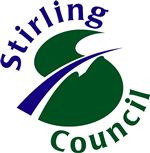 £59,688 to £62,502 per annum
Full Time
Contact:

Human Resources
Reference:

STR05276
Job Description
Stirling is an ambitious Council and wants to take advantage of the area's unrivalled location and rapid growth to provide opportunities and services for all its citizens and to encourage sustainable business development.
Every day we provide a wide range of services essential to enhancing the life of people living in or visiting the area. We want to ensure that the old and young are cared for; to provide support for those in need; to educate our young people; to care for our environment and enhance cultural and sporting opportunities for all. We want to drive economic development for the area.
This is an influential role, to work collaboratively with colleagues and Elected Members, to deliver Council priorities and outcomes. You will provide effective leadership in implementing transformational change and embed a high-performing culture, based upon public service values.
As Service Manager for Land, you will have responsibility for leading the Land service, ensuring that the following functions are effectively delivered–Grounds Maintenance, Cemeteries Service, Play Areas, Tree and Woodlands, Fisheries and Street Cleaning.
The individual will have overall functional responsibility for the Services and to ensure that the council meets its legal requirements, supported by the Lands Team. Key areas of work include:
• Manage and maintain parks, open spaces, burial grounds and churchyards.
• Manage and maintain children's public play parks with a mix of play equipment for children of various ages.
• Manage the cemeteries service
• Undertake street care and cleaning in accordance with the Code of Practice on Litter and Refuse
• Responsible for trees along roadsides, streets, parks and other open spaces throughout the Council area
• Ensure the effective deployment of resources and effectively manage budgets ensuring compliance with Council Standing Orders
• Working closely with Managers across Environment and Place you will have a key responsibility in supporting the promotion and communication of the vision and priorities of the Service, which are aligned with the principles contained in the Councils 10 year strategy.
You will be customer focused, results orientated, a strategic and creative thinker and an experienced manager who consistently achieves.
Analytical skills and astute political awareness and understanding are needed, together with a commitment to customer-focused public services. Working with our communities and public, private and third sector organisations, as well as colleagues and teams across the organisation, you will build and develop relationships to deliver improvements for the benefit of all our citizens.
We can't find any similar jobs at the moment.