Community Education Worker
Fife Council
Posted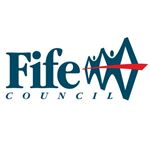 £26,768 to £33,939 per annum
Full Time
Contact:

Human Resources
Reference:

FIF17494
All of our job vacancies are advertised at www.fife.gov.uk/jobs
Job Details
The Communities & Neighbourhoods Service is committed to working alongside communities to improve life chances for people of all ages through learning, personal development, and active citizenship programmes. Through our staff teams and volunteers, we will work to support communities to become stronger, more resilient and inclusive. Our approach to community development is rooted in our core values; Self-determination, Inclusion, Empowerment, Working collaboratively and Promotion of learning as a lifelong activity. Our values reflect the ethos, culture and practice principles of all staff across the service. We strive to ensure that our attitudes and behaviour reflect these core values in all our dealings with young people, their families, and the wider community in partnership with those who support them.
You will be part of the Community Development (Support) Team where you will concentrate your time developing and supporting the work of the Community Engagement agenda for Fife Council. You will be required to consider consultation and engagement activities as part of the wider context of reforms and changes. Your work will champion positive community engagement, working with others to support Council wide approaches to community consultation and engagement. You will be required to provide advice, guidance and support to a range of staff teams on the use of the National Standards for Community Engagement (NSfCE), lead the implementation of a new online engagement programme and have lead responsibility for ensuring our live Consultation Diary is populated and kept up-to-date to encourage the sharing of good practice. This involves you leading an exercise promoting use of the Consultation diary to aid organisations and Council services in their community engagement and building a framework around community engagement to include a web-based resource, incorporating effective consultation tools.
You will work closely with area-based colleagues to shape, inform and undertake the development of The Council Community Engagement agenda, seeking advice and guidance to help inform the service approach.
The Person
A Degree in Community Learning & Development (or equivalent recognised by the CLD Standards Council for full registration) at SCQF Level 9.
You must be able to work and communicate successfully with Council services, voluntary organisations and community groups and demonstrate recent experience in the use of the National Standards for Community Engagement. You must have experience of working with others using digital platforms and online planning and/or consultation tools. You must have the ability to work with minimum supervision and exercise judgement and initiative. You will be a Team worker and motivator with excellent communication skills and possess a can-do' approach to help progress this agenda. The ability to travel throughout Fife is essential. You should be able to provide regular and effective service.
We can't find any similar jobs at the moment.