Project Delivery Professional
BT
Posted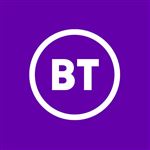 Full Time
Contact:

Human Resources
Reference:

167793
Our mission is to break down the barriers of today to release the potential of tomorrow. Join us today and release yours.
We've got big ambitions for our colleagues and the future of the organisation. These include our vision that inclusion and accessibility drive every conversation we have and every decision we make. We want our workforce to fully represent the communities and customers we serve, because a diverse business is a better business. We value every colleague, their diversity and the contribution that they make. When we say you're welcome at Openreach, we really mean it.
About this role
The role holder plays an essential role in the delivery of Openreach's Major Programmes delivery across a defined region for our BDUK, Fibre Cities & CFP product portfolio. The role holder will have exceptional project management skills and is responsible for delivery of a defined number of structures across the region's major programmes portfolio.
The Delivery Project Manager plays a pivotal role in Openreach's success in building Britain's connected future. The role holder will build and maintain brilliant relationships with internal & external stakeholders and customers, providing project progress & performance updates to the regional programme manager. The role holder plays a key part in maintaining brilliant relationships with our Openreach customers, influencing our brand image with external stakeholders, communities, councils and customers alike to ensure Openreach's success in its ability to deliver upon its commitments.
The role holder will possess strong programme management, delivery and analytical capability. Removing all possible barriers to delivery & setting the framework for the success working closely in collaboration with key parts of FND and 3rd party partners to deliver successful customer outcomes.
You'll have the following responsibilities
• Managing a subset of delivery for a Broadband Delivery UK (BDUK) contract, Community Fibre Partnership (CFP) or a Fibre City, with a remit to deliver a defined number of structures, defined either on total value or complexity. The outcomes of which are in support of the regional plan for BDUK, CFP & Fibre Cities projects, assuring high quality outcomes, delivered on time, cost and quality
• Delivery Management will involve working across the business and whilst the actual delivery partner will be either a 3rd party partner, or Openreach direct labour, the role holder will be require to coordinate multiple suppliers and identify and manage any issues in the end to end life of the network build, from inception to commissioning.
• Commercial and Financial management and analysis to ensure governance is in place to ensure the timely flow of work, i.e. to allow suppliers to get paid, and the network build costs to be auditable and allocated to the correct capital programme.
• Engaging with a variety of key stakeholders including but not limited to local authorities, Area managers, partners, planning, BDUK PMO, Project boards and the FND senior leadership team and also on occasion taking part in, streetworks and may be involved in community engagement activity where appropriate
• Safety – ensuring the team managed are aware of, and comply to the safety measures expected of an Openreach team member. Executing safety checks for members of your team.
• Providing robust updates operational insight & analysis on your defined structures / projects to the regional programme manager using a variety of systems appropriate to project management.
• Creating and owning project documentation to ensure timeliny build of network.
• Pro-actively managing your workstack for fluid build work progression with all our 3rd party partners in the region to ensure there is a capability to hit agreed project milestones.
• Quality – Drive the quality of the workmanship in line with Openreach standards, and assist the Regional programme Manager in remedial plans should the standards drop below that expected of Openreach network build programmes. Largel via ensuring quality checks are completed on the build network, and holding the delivery partner to account against standards.
• Risk Management – Updating Active Risk Manager (ARM) and proactively managing project risks in line with recognised methods.
• Completing field site visits, overseeing and assuring work meets our quality standards (field co-ords, mobile planners, partners)
• Ensuring LLUMs and all other systems associated to project management systems / reports (MAR / MER / CGR) with accurate project updates in line with current work stages / work completion are updated and reflective of project progress.
You'll have the following skills & experience
• Results driven – a proven track record of operational grip and highly disciplined to deliver a balanced set of results (quality & quantity and behavioural change & empowerment)
• A true customer champion, with ability to be operationally customer solutions focused, demonstrating real customer empathy in everything you do.
• Ability to work collaboratively across the organisation and our partners to change outcomes for our customers
• High level of confidence, be able to demonstrate initiative and have the ability to work flexibly within the team in order to ensure that we are delivering projects to time and budget
• Extensive understanding of Openreach network (and products)
• An advocate of continuous improvement and ability to deliver centrally driven transformation programmes that provide business benefit
• Proactive and flexible and have excellent communication skills
• Qualifications in project management, construction management or engineering would be an advantage
Benefits
As well as offering a competitive base salary, you'll also have a rewarding bonus scheme, access to equity schemes and an attractive pension offer.
We value different perspectives, skills and experiences. Diversity makes sense for us, our customers and our ambitions. We're creating an inclusive working culture where people from all backgrounds can succeed.
About Openreach
Openreach Limited runs the nation's digital network. We play a key role in British society, helping homes, schools, hospitals, broadcasters, government, businesses and more connect to the world.
We're a wholly owned subsidiary of BT Group, and our customers are the 640+ communications providers who sell phone, broadband and Ethernet services to homes and businesses. And we're on a mission - to make the country's digital network services faster, better and more affordable.
Our people are experienced, resourceful and innovative, working on vital projects that help support the nation at work, in learning, on the move, at rest, at play, in emergencies and much more.
So if you'd like to be a part of an exciting organisation that's making a real difference, why not join us today? You can read more here about working at Openreach.
How to Apply
It's easy to apply online; you just need a copy of your up-to-date CV and to follow the step-by step process. Don't worry if you need to make changes - you'll have the opportunity to review and edit your work on the final page. We look forward to receiving your application!
#LI-OR