SLA08413 - Social Worker (Mental Health Officer)
South Lanarkshire Council
Posted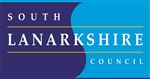 £33,418 to £33,929 per annum
Part Time
Contact:

Human Resources
Reference:

SLA08413
Job Description
South Lanarkshire Council is an ambitious, high performing organisation with a clear vision and programme of action which is designed to improve the lives and prospects of everyone in South Lanarkshire.
The aim of Social Work Resources is to promote social welfare and provide effective care and support to meet the needs of vulnerable people in South Lanarkshire.
In partnership with community planning partners, voluntary and independent provider organisations, we offer a range of services designed to enable, support, improve and protect the health and social care of people using our services.
Fixed Term for 12 months
We are recruiting a Social Worker/ Mental Health Officer post within the East Kilbride CMHT to provide a professional service to our client group. We would welcome applications from enthusiastic, confident individuals who are looking for an opportunity to work in a multidisciplinary mental health team.
We are looking for a social worker with post qualifying experience, preferably within a Health and Social Care Partnership or with experience of working with adults affected by severe and enduring mental illness.
You will work as an effective member of a multi disciplinary team supporting Adults with mental illness, and helping us to make a positive difference in the Community. You will provide an effective assessment and care management service incorporating any relevant statutory duties. As a Social Worker you will undertake casework involving partnership working and provide professional advice and guidance to individuals, families and groups within the community.
Requirements
Experience of working with individuals and families living with severe and enduring mental illness would be desirable. Knowledge of related mental health legislation would also be relevant to this post. You should have excellent written and verbal communication skills in order to complete all formal, informal reports and case notes which need to be of a high standard. In addition, you should be able to demonstrate an ability to relate to people and be able to gain their trust, in order to help them get the best from our service. You should be able to deal with a variety of situations where your tact, patience and understanding will be needed. You will need to assess and cope with these situations in a sensitive and non-judgemental way. In this type of mental health setting the Social Worker is often the main resource, working directly with individuals and families in a practical and understanding manner to achieve identified outcomes. You will be responding to safeguarding concerns and carrying out relevant statutory duties, for example in relation to the Adult Support and Protection (Scotland) Act (2007) as and when required.
This post also involves carrying out the duties and responsibilities of an MHO. These include working on relevant events connected to the Mental Health (Care and Treatment) Scotland Act 2003, the Criminal Procedures (Scotland) Act 1995 and in the context of the Adults with Incapacity (Scotland) Act 2000.
Participation in the Day and ESWS Out of Hours MHO Rotas is a requirement of this post.
All applicants must be registered or in the process of registering with Scottish Social Services Council and hold Degree in Social Work qualification or equivalent. You must also be able to evidence successful completion of the Mental Health Officer Training Programme.
This Mental health officer (MHO) post will be based in the community mental health team in East Kilbride. It is temporary for 12 months and is for 28 hours a week. However other working patterns will be actively considered. There is a significant team of MHOs and social workers based in the CMHT and there is good professional and peer support as an MHO.As well as covering the work of the CMHT there are opportunities to be involved in forensic mental health work and adults with incapacity cases. There are opportunities to expand your professional knowledge and work closely with colleagues in inpatient services.
If you are interested in this post and would want to talk to someone about it then please contact Paul Donnelly Team leader mental health on 07825583980.
Responsibilities
Fixed Term Vacancy
Additional information for Internal Applicants – As this is a Fixed Term position, prior to making your application, please discuss your potential application with your current Line Manager. In the event that you are being considered for this post, your release to undertake this internal fixed term opportunity would need to be agreed in advance and managed by the service/s or resource/s.
Foreign Police Check
Candidates should be able to detail any gaps in employment and provide a foreign police check where applicable for any periods living or working abroad.
Legislative Information
This post is excepted in terms of the Rehabilitation of Offenders Act 1974 (Exceptions) Order 2003.
Regulated Work with Adults
This post is considered Regulated Work with Adults, under the Protection of Vulnerable Groups (Scotland) Act, 2007. Therefore, it is an offence to apply if you are barred from working with adults.
Preferred candidates will be required to join the PVG Scheme, or undergo a PVG Scheme Update check, prior to a formal offer of employment being made by South Lanarkshire Council.
Please refer to http://www.disclosurescotland.co.uk for further information about the disclosure process and best practice.
The Individual
As an employee of the Council you would also receive a wide range of benefits including:
Enrolment in award winning local government pension scheme
Up to 32 days annual leave
Public holiday entitlement (up to 10 days)
Occupational sick pay
Family friendly policies - flexible working and leave, maternity/paternity leave, enhanced leave
Employee Discounts – including discounts at the cinema
Range of benefits to support you (Cycle to Work Scheme, Physiotherapy, Employee Assistance Program which offers practical and emotional support)
Please Apply online
All correspondence will be via your email address registered with myjobscotland.
Equal Opportunities and Armed Forces Community Covenant
South Lanarkshire Council is an Equal Opportunities employer and encourages applications from all members of the community. As a user of the disability confident scheme, we guarantee to interview all disabled applicants who meet the minimum competency/behaviour requirements for the position.
South Lanarkshire Council is committed to providing support to members of the armed forces, veterans and their families which is set out in the Armed Forces Community Covenant. Veterans are guaranteed an interview who meet the minimum requirements for the position.
We can't find any similar jobs at the moment.