Accountant (7 posts inc 2 temp)
North Lanarkshire Council
Posted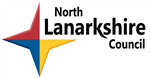 £40,227 to £44,247 per annum
Full Time
Contact:

Human Resources
Reference:

NLA06335
Job Advertisement
Financial Solutions has designed its service to support the delivery of the council's priority outcomes and meet the challenging needs of our communities. Working a hybrid model of home-working and office-based within Civic Centre, Motherwell, you will be a confident, enthusiastic and self-motivated individual with a positive disposition. You will be required to display initiative and creative thinking and take a professional approach to dealing with staff members at all levels. You will participate in the effective implementation and development of financial services to the council, its services and appropriate external bodies. You will be capable of playing a lead role in the improvement and delivery of financial services and contributing to the delivery of best value in the use of financial resources. You will provide professional and management advice relating to all financial matters within a framework of proper accounting practice and relevant legislative and statutory requirements.
Taking a leading role in respect of financial management, business planning and accounting services, your main duties will include budget preparation and monitoring, assistance in completing statutory accounts and statistical returns, provision of financial support in an efficient, client-focussed and integrated manner and managing and developing a team of staff. In addition, you will be required to support senior managers in the development and maintenance of effective financial controls, the implementation of policy and legislative changes and provision of financial support to major projects, developments and initiatives.
In undertaking these tasks, you will be responsible for ensuring compliance with accounting standards and regulations and schemes of financial delegation. Therefore, you will require experience and understanding of core cyclical accounting activities and excellent analytical skills. Additionally, the key duties of the post require comprehensive knowledge of modern software packages and on-line financial systems, along with the ability to perform as part of a team, including working groups and projects and under your own initiative; co-ordinating work to satisfy all deadlines. You must be a qualified CCAB accountant with significant practical work experience within an accounting environment. Knowledge and experience of the local government environment and the ability to proactively research issues is desirable, but not essential. A commitment to lifelong learning, development and continuous improvement, an ability to travel to offices within the council's boundaries, and previous staff management experience are also desirable
Working here at North Lanarkshire Council
If you're considering a career with us, you'll be keen to know what's in it for you. We have a great package of benefits available, from health and wellbeing to finances and family. This includes 26 days annual leave and 6 public holidays*, and a wide range of offers available to you through our NLLife reward site. We also have a full package of learning and development through our learning academy LearnNL to help you reach your full potential and further your career.
For more information on local authority careers visit the myjobscotland career hub
North Lanarkshire Council are Happy to Talk Flexible Working, we operate a
Smarter Working Policy.
Click here to see our Recruitment Charter.
*For all casual/sessional roles, you will receive 12.1% of your hourly rate for every hour worked in total recompense for annual leave, including public holidays. These rates will be indicated separately on your payslip. You will only be paid for the hours that you work.
We are a Disability Confident Leader and offer a guaranteed interview to applicants who consider themselves to be disabled and who meet the minimum requirements for the position.
We have also adopted the Armed Forces Community Covenant to show our support for service personnel, veterans and their families. We offer a guaranteed interview for service leavers, spouses, reservists and veterans, as long as they meet the essential criteria of the person specification/job description.
Alternative Application Packs can be requested in other formats for example, Large Print, Braille, and Audio. To request an alternative Application Pack please phone 01698 403151.
The following link contains our Easy Read documents which will help explain the process and what happens during the selection process.
We can't find any similar jobs at the moment.