Roads Maintenance Manager
North Lanarkshire Council
Posted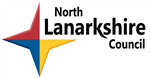 £50,703 to £55,599 per annum
Full Time
Contact:

Human Resources
Reference:

NLA06239
Job Advertisement
North Lanarkshire Council is Scotland's fourth largest local authority and we have a plan. A positive plan for North Lanarkshire, its businesses, and its people. We want to transform North Lanarkshire by positioning local services in our towns and communities and a key aspect of this is our roads and street lighting infrastructure.
As part of our leadership team, you will share our ambition for our communities and join us in delivering a service which supports these ambitions and the priorities of the Council. you will be working with a variety of partners, customers and clients ensuring the delivery of a high-quality professional service that maximises the resources available, delivers positive outcomes and meets the needs of customers and service users.
In this exciting and key leadership role you will lead the Roads Maintenance Teams and will be responsible for the identification and development of infrastructure renewal and reactive maintenance programmes for roads, footpaths, street lighting etc. ensuring that a risk-based asset management approach is at the heart of our service delivery. Our partners Amey Public Services LLP play an important part in the delivery of our works programmes and the development of this relationship is a key to the role. The continued improvement and development of service delivery is vitally important, and you will be responsible for identifying, trialing, and testing new initiatives such as the use of new technology and materials ensuring we are leading the way in service delivery.
To be a success in this role you will be have demonstrated leadership skills, be innovative, solutions focused, and influential. You will be responsible for ensuring the delivery of quality services to our citizens and communities and you will promote the Council's vision, values and reputation.
With a Degree, or equivalent qualification in a relevant discipline, and ideally membership of an appropriate Professional Institute, you will have substantial knowledge and experience within a relevant field including a proven track record of delivering projects and service priorities including the ability to achieve project milestones and targets. You must be able to demonstrate proven experience of developing successful working relationships with contractors or professional service providers and in contract management. You will have demonstrable experience in planning, tracking, and communicating progress on projects. You will also have capital and revenue budgetary experience including preparation, monitoring and control arrangements.
You will be business and customer focused with a demonstrable record of, identifying opportunities, achieving outcomes, managing change, and exercising strong leadership skills. You will be self-motivated with a flexible and collaborative approach to work and can cope with multiple and changing demands whilst meeting tight deadlines. You will also have a sound understanding and knowledge of legislation and initiatives within the relevant disciplines.
With excellent organisational and IT skills, you will be able to utilise various Microsoft Office packages, and be a clear written and verbal communicator, with the ability to analyse information and produce reports and with experience of presenting information in public forums.
You will be joining a dynamic and flexible team within Roads and Land Maintenance, who currently operate an agile model of home-working and office-based work at locations within North Lanarkshire. You will be predominantly home based however, required to travel throughout North Lanarkshire and out with this area to undertake the duties of this post.
This post is a re-advertisement, previous applicants need not re-apply.
Working here at North Lanarkshire Council
If you're considering a career with us, you'll be keen to know what's in it for you. We have a great package of benefits available, from health and wellbeing to finances and family. This includes 26 days annual leave and 6 public holidays*, and a wide range of offers available to you through our NLLife reward site. We also have a full package of learning and development through our learning academy LearnNL to help you reach your full potential and further your career.
For more information on local authority careers visit the myjobscotland career hub
North Lanarkshire Council are Happy to Talk Flexible Working, we operate a
Smarter Working Policy.
Click here to see our Recruitment Charter.
*For all casual/sessional roles, you will receive 12.1% of your hourly rate for every hour worked in total recompense for annual leave, including public holidays. These rates will be indicated separately on your payslip. You will only be paid for the hours that you work.
We are a Disability Confident Leader and offer a guaranteed interview to applicants who consider themselves to be disabled and who meet the minimum requirements for the position.
We have also adopted the Armed Forces Community Covenant to show our support for service personnel, veterans and their families. We offer a guaranteed interview for service leavers, spouses, reservists and veterans, as long as they meet the essential criteria of the person specification/job description.
Alternative Application Packs can be requested in other formats for example, Large Print, Braille, and Audio. To request an alternative Application Pack please phone 01698 403151.
The following link contains our Easy Read documents which will help explain the process and what happens during the selection process.
We can't find any similar jobs at the moment.