Newly Accredited Gas Installation Engineer - Inverness & Elgin
Centrica
Posted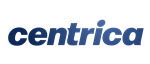 £29,100 to £34,900 per annum
Full Time
Contact:

Human Resources
Reference:

R0006346
Looking to get a foot in the door? Our door is open...
Newly Accredited Gas Engineer's wanted!
(Installation)
Starting salary (while training) £29,100 rising to £32,540 - £34,900 once Fully Accredited + Uncapped additional earning potential.
At British Gas we are united behind a common purpose; to help people today, and secure energy tomorrow. We are looking for Newly Accredited Gas Installation Engineers to join our team to deliver energy efficient solutions to our customers by installing and upgrading central heating systems in our customers' homes.
You will be offered a varied and extremely rewarding work environment where you'll have plenty of opportunities to earn a fantastic salary and develop yourself, all this plus using your skills to help us shape the future 'green' in the energy industry.
We are focused on developing talent and investing in our people. There is a wealth of opportunities for you to continuously develop yourself and your career if you want it. You will be supported with a learning programme which covers the classroom and out in the field with one of our experienced engineers to gain further technical expertise in central heating installations and upgrades.
You'll get your van, state of the art tablet and Smart phone from day one. We will pay you to learn – £29,100, upon completion of the training and once you are Fully Accredited your salary will rise to £32,540 - £34,900 (dependant on location), OTE is uncapped and if you live or start your day within London, you'll receive an additional allowance of £3,828 to £5,328
Once fully competent in your role we will continue to enhance your technical skills by offering ongoing training to ensure you develop the future capability needed to continue to deliver relevant solutions for our customers.
You will need to hold current ACS accreditation in CCN1, CENWAT and ideally HTR1 as well as a full UK driving licence with 6 points or less. Some experience of installations and upgrades would be great as would an Energy Efficiency certificate, however, is not essential.
We also offer a host of benefits to suit your lifestyle and support your wellbeing. These include private health cover, 33 days paid holiday (Inc. bank holidays), enhanced sick pay and excellent company discounts. In addition, we offer a generous pension scheme.
It's important that we do the right thing and we will carry out financial, criminal record and reference checks before you start working with us.
If you have any queries please contact us at engineerrecruitment@britishgas.co.uk
At Centrica we embrace diversity and actively seek to attract individuals with unique backgrounds and perspectives. To build a more sustainable future, we need the best team – a team with a diverse mix of people and skills, where everyone feels welcome and able to succeed. We are dedicated in helping to close the diversity gap across the technology sector and would love to see more females, people of colour and LGBTQ+ employees, as well as those from a variety of cultures and ethnicity to veterans and the differently abled. Supporting diversity and inclusion is a big part of who we are, we are not looking for people to fit into our culture but to add to it!

PLEASE APPLY ONLINE by hitting the 'Apply' button.
Applications will ONLY be accepted via the 'Apply' button.
This role is being handled by the Centrica recruitment team and NO agency contact is required.
£29,100 to £45,000 per annum
,
Perth & Kinross
£29,100 to £45,000 per annum
,
Aberdeenshire