White Goods Engineer - Moray & North Coast
Centrica
Posted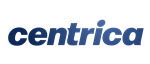 From £29,776 per annum
Full Time
Contact:

Human Resources
Reference:

R0001959
Are you an experienced White Goods Engineer looking for your next career move?
If so, join us & we'll welcome you with a £3000 sign on bonus!
We offer a competitive base salary as well as a generous bonus scheme which can be taken in time off or as a cash payment plus fantastic benefits!
In addition, you will receive a £3000 sign on bonus (£1500 paid in your first month's salary & £1500 paid in month 12)
At British Gas we are proud of our position as the UK's largest energy and in-home servicing supplier, serving over 6.5 million customers every year. Each day, thousands of engineers are trusted by customers to enter their homes and businesses to provide energy solutions that keep them warm and safe.
We have some exciting new opportunities to become part of our team working locally in your area. We need Experienced White Goods Engineers to help us deliver a range of energy solutions to our customers, including the repair and maintenance of a range of white goods.
The role means working with talented, friendly people from a range of diverse backgrounds. As a team we pride ourselves on being "Here to solve" for our customers; keeping things simple and continually striving to improve what we do.
Once you have completed a full induction, you'll be ready to go out to customers' homes in your own fully equipped van, with the latest tablet and mobile phone at your fingertips.
As you would expect from a company such as ours, we offer a competitive salary of £ 29,776 for a 40-hour week, with an additional £3,828 to £5,328 for living or starting your day within London.
Overtime is available, should you want it, at an enhanced premium of 33%, plus an excellent individual bonus up to 24% which can be taken in time off or as a cash payment – it's up to you!
We also offer a host of benefits to suit your lifestyle and support your wellbeing. These include private health cover, 33 days paid holiday (Inc. bank holidays), enhanced sick pay and excellent company discounts. In addition, we offer a generous pension scheme.
What will you need to do the job?
If you have extensive experience in the repair and/or maintenance of a wide range of white goods including dishwashers, washing machines, refrigerators, tumble dryers and microwaves, we want to hear from you.
In addition to your technical expertise, your customer service skills and ability to solve problems will enable you to diagnose defects, work safely to ensure a first-time fix for your customer and promote British Gas products and services.
A full UK driving licence with 6 points or less is also required.
It's important that we do the right thing and we will carry out financial, criminal record and reference checks before you start working with us.
At Centrica we embrace diversity and actively seek to attract individuals with unique backgrounds and perspectives. To build a more sustainable future, we need the best team – a team with a diverse mix of people and skills, where everyone feels welcome and able to succeed. We are dedicated in helping to close the diversity gap across the technology sector and would love to see more females, people of colour and LGBTQ+ employees, as well as those from a variety of cultures and ethnicity to veterans and the differently abled. Supporting diversity and inclusion is a big part of who we are, we are not looking for people to fit into our culture but to add to it!

PLEASE APPLY ONLINE by hitting the 'Apply' button.
Applications will ONLY be accepted via the 'Apply' button.
This role is being handled by the Centrica recruitment team and NO agency contact is required.
From £29,776 per annum
,
Aberdeen
£32,833 to £34,900 per annum
,
Moray
£32,833 to £45,000 per annum
,
Aberdeenshire