Control System IT Engineer
Shell
Posted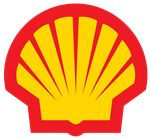 Full Time
Contact:

Recruitment Team
Reference:

R36708
Here's the perfect chance to combine your IT and/or engineering skills with your knowledge with Industrial automation and control systems (IACS). A role that will enable you to grow your career while you make a real difference on how we operate with our Process Control Domain (PCD) Systems.
Where you fit in
You'll be integral to our IT Service Management & Delivery team, which plays a vital role in ensuring the integrity of Shell's PCD and the systems that run core parts of the business. Your role will maintain the finest levels of cyber security.
What's the role?
As a Control Systems IT Engineer, you will be responsible for securing, supporting, configuring, and periodically changing Shell UK's Process Control Systems. You will also be accountable for configuring and maintaining Shell's network security controls that safeguard the process control layer from outside access.
Firstly, your foundational activities are as follows:
Plan and organize information security work within PCD while ensuring the interfaces are clearly defined and documented.

Ensure that the IT equipment, systems and applications in PCD is maintained and registered

Develop, maintain and execute any site-specific procedures required to maintain PCD security compliance by having an overview of our security measures.

Maintain logical network drawings of PCD components and sites. Creating or modifying component information in the database as required.

Perform site visit to onshore and offshore production facilities for remediation activities and to assure controls and procedures are in place; after-hours support might be needed on an exception basis.
Secondly, you will be executing day-to-day information security tasks related to infrastructure in PCD such as:
Monitor and execute tasks on servers, networks and communication equipment using implemented tools, systems and applications. This includes access control and profile management based on documented business approval

Review security logs and provide reports for identifying potential intrusion, and escalate incidents as necessary, ensuring incidents are properly investigated, remediated, reviewed and closed.

Implement change management and testing procedures for network and endpoint security with the business approvals. This involves performing the security updates of our operating systems.

Authorize data communication channels, system and user access to applications and systems in PCD through PAAZ system along with managing the passwords for approved users.

Ensure Disaster Recovery Plans, systems are sustained through changes and tested appropriately.
What we need from you?
We're keen to hear from professionals who holds a degree preferably in Electrical Engineering, Computer Science or any related degree. Beyond that, we'd hope to see as many of the following as possible on your CV:
Cybersecurity industry certification such as Global Industrial Cyber Security Professional (GICSP).
Demonstrated experience in the support/administration of IT infrastructure services and business risk management.
Relevant exposure to Process Automation and Control, Production and Operations.
Excellent communication skills.
Certificates related to Network (CCNA or equivalent), Operating Systems (Windows MCSA modules) or Cyber Security (SSCP).
COMPANY DESCRIPTION
Shell started operations in the United Kingdom more than 110 years ago. Since then we have grown into a leading innovative oil and gas company that rewards its employees by investing heavily in their careers and learning. Our people are our greatest asset, and our commitment to your career will see you thrive in a work environment that offers an industry-leading development programme. When your ideas travel, Shell will benefit, and innovation will thrive. Shell has a key role to play in helping meet the UK's growing energy demand, whilst using innovative technologies to develop cleaner energy. We are the largest FTSE 100 company in the UK by market capitalisation and make a significant contribution to the UK economy. As well as processing 35% of the gas coming into the UK, we serve more than four million customers at our filling stations each week. Shell employs some 6,400 skilled staff as well as many contractors.
An innovative place to work
There's never been a more exciting time to work at Shell. Everyone here is helping solve one of the biggest challenges facing the world today: bringing the benefits of energy to everyone on the planet, whilst managing the risks of climate change.
Join us and you'll add your talent and imagination to a business with the power to shape the future – whether by investing in renewables, exploring new ways to store energy, or developing technology that helps the world to use energy more efficiently.
An inclusive place to work
To power progress together, we need to attract and develop the brightest minds and make sure every voice is heard. Here are just some of the ways we're nurturing an inclusive environment – one where you can express your ideas, extend your skills, and reach your potential…
We're creating a space where people with disabilities can excel through transparent recruitment process, workplace adjustments and ongoing support in their roles. Feel free to let us know about your circumstances when you apply, and we'll take it from there.
We're closing the gender gap – whether that's through action on equal pay or by enabling more women to reach senior roles in engineering and technology.
We're striving to be a pioneer of an inclusive and diverse workplace, promoting equality for employees regardless of sexual orientation or gender identity.
We consider ourselves a flexible employer and want to support you finding the right balance. We encourage you to discuss this with us in your application.
A rewarding place to work
Combine our creative, collaborative environment and global operations with an impressive range of benefits and joining Shell becomes an inspired career choice.
We're huge advocates for career development. We'll encourage you to try new roles and experience new settings. By pushing people to reach their potential, we frequently help them find skills they never knew they had, or make career moves they never thought possible.
We can't find any similar jobs at the moment.