Auto Bodymaker / Bodybuilder
Stagecoach
Posted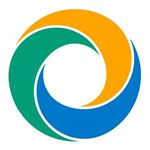 Full Time
Contact:

Human Resources
Reference:

cgwe3XN2vhuzoP791ilK9U
Stagecoach Cumbria are looking for enthusiastic and motivated staff to join our team of Engineers at Lillyhall depot, applicants should be time-served Craftsmen used to working under pressure in a busy environment on state of the art vehicles.
The overall purpose of the position is to provide quality service and repairs in a safe, efficient and economical manner to our fleet of vehicles.
PRINCIPAL DUTIES AND RESPONSIBILITIES
Observe, recognise and report on body or structured defects or symptoms of impending failure.
Carry out vehicle manufacturers or company modifications as required.
Marking out, cutting and forming sheet metal, pillar section, plywood, hardboard, glass fibre panels, preparatory to fitting on a vehicle.
Fitting panels to vehicle body frames, using anti-fretting and corrosion materials, adhesives on lap and toggle joints, screws, nails, rivets and other fixing devices including moulding strips.
Cutting out apertures and fitting windows.
Hanging doors, both horizontally and vertically, of wood or metal.
Repairing damaged vehicles by removing damaged panels and body members, straightening panels and members (where possible) and replacing any removed parts.
Carry out repair to body structure using welding equipment.
Making good damaged paintwork on a vehicle body, with a complete re-paint to include matching colours.
Manufacture, repair or maintenance of body fittings and accessories.
Experience of heavy commercial vehicles, especially PCV vehicles would be an advantage.
From £12.01 per hour
,
Carlisle