Registered Manager (6361)
Action for Children
Posted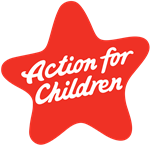 Circa £36,000 per annum plus £700 on-call allowance
Full Time
Permanent
Contact:

Lynsey Munro
Reference:

6361
A little about the role and service:
We are looking for a Registered Manager to provide day to day management in both our Residential services in Elgin and Buckie. Our service in Elgin is a large, homely, detached house set in a local housing estate with local amenities close by. Our service in Buckie is in a residential area, within walking distance from the local town centre and amenities. It too is a large, detached homely family style house.
Referrals to the services come from the local authority social work department via a placement screening group. Referrals to the services come from the local authority social work department via a placement screening group. The young people referred can have a range of needs and issues including a range of adverse life experiences that can impact on their mental health, wellbeing and their ability to cope with life's bumps on the road. We aim to provide high quality care in a loving and nurturing environment. We adopt a flexible approach that recognises the value of the individual and promote and support young people to achieve their potential. The relationships we build with out children and young people are hugely important as they are the heart of everything we do and we, as an organisation, are immensely passionate about our commitment to keeping The Promise and upholding and advocating children's rights.
You will be passionate, committed, and resilient and yes, this role can at sometimes be emotionally and physically challenging but it's also fun, diverse and you will feel huge sense of reward by being able to help, in the best way possible, our children and young people feel safe and loved in their environment. Did we also mention you need a sense of humour and a good measure of adventure thrown in… no two days are the same and if this all sounds ideal, then, you are exactly who we are looking for.
You can make a difference to our Children and Young People by:
Building positive and trusting relationships with staff, young people and their families, carers and partners.
Ensuring an assessment and support plan is in place for each child attending the service.
Ensuring progress is monitored, recorded and reviewed at set intervals.
Supporting staff to organise, devise and plan identified interventions and programmes content to support young people for the duration of their placement.
Providing supervision, line management support, mentoring and coaching to students and all other staff as required.
Being responsible for compliance and maintaining all regulatory and legislative requirements for the services within timescales.
Undertaking Safeguarding and other audits and reviews as required
Ensuring budgets are maintained and making efficiency savings as required to bring budgets into line.
What we'd love you to have:
The ability to work flexibly across Moray, including occasional shift cover if required.
An in-depth knowledge and understanding of the issues and barriers facing looked after children.
SVQ 4 Social Care qualification.
Leadership and Management Award qualification.
The ability to cope under pressure.
An understanding of Relational Practice.
The willingness to provide On-call service to the services across Moray.
To be registered with SSSC.
A clean driving licence and access to a car. The job requires the ability to travel according to the needs of the job, with reasonable adjustments, if required, according to the Equality Act.
How do you apply:
Please click on the 'Apply Now' button.
If you require support in applying or have any questions, then don't hesitate to contact Lynsey Munro in our Recruitment team on lynsey.munro@actionforchildren.org.uk
We may choose to close this advert earlier that the specified closing date of 13th Dec if sufficient response is reached.
The way we work
We work to make sure every child and young person has the love, support and opportunity they need to reach their potential. If you share the same vision, we want you to join our team.Learn more about our behaviours and values to understand more about the way we work on our Action for Children website.
For safe and happy childhoods
At Action for Children, we protect and support children and young people, providing practical and emotional care and support, ensuring their voices are heard, and campaigning to bring lasting improvements to their lives. Last year, we helped more than 600,000 children and families across the UK.
We are committed to safer recruitment practices to protect our service users; therefore, all applicants are expected to have an understanding of and commitment to safeguarding best-practice.
Action for Children is passionate about promoting equality, promoting diversity and working inclusively. We welcome applications from all suitably qualified people from all backgrounds.
We can't find any similar jobs at the moment.