Postperson with driving-Reading Delivery Office(RG2 0BS)
Royal Mail Group
Posted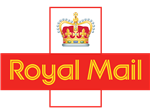 £8.44 to £12.05 per hour
Pro-rata
Full Time
Contact:

Human Resources
Reference:

678755501
Part time Delivery Postperson with Driving
Job reference: 198025
Location: Reading Delivery Office, RG2 0BS
Contract: Permanent
Hours: 30:00 hours
Shift: Between 08:30 and 14:30, (Tuesday – Sunday)
Hourly Rate: £10.85 (aged 18+). £8.44 (aged 17) plus an additional £5.83 per hour Sunday premium, a weekly supplement of £26.61 (pro rata).
plus an area payment of £35.00 (pro rata) is also payable.
Royal Mail is one of the UK's best-loved brands. Every day, we're bringing letters and parcels to people around the country; something that communities across the UK rely on. We are 150,000 strong with 500 years of history, and we wear our badge with pride. Now, we want you to wear it too.
About the role
From scorching summer days to the depths of winter, our postal workers play a vital role, delivering the mail. It's a physically demanding job – but it's one the nation relies on. Here, you will:
About you
Driving licence requirements
A full UK manual driving licence (in your current UK address), with no more than six penalty points is essential, but a clean licence is preferred. Please note you will be required to show this at assessment.
About us
We're more than a household name. Using technology and logistics, we're delivering a 'one-price-goes-anywhere', universal postal service to more than 29 million addresses across the UK – everything from birthday presents to exam results. This means you'll make a difference to people's lives, every day.
Our postal workers are part of the community. We don't just deliver post: we deliver a promise. No matter the location, we make it to that doorstep – and we make our customers smile. It might seem like a little thing but, together, we have a big impact.
Royal Mail Group, delivered by people for people. We're also an inclusive employer with equality, diversity and fairness at our heart. We welcome applications from individuals of all different backgrounds and are committed to promoting fair participation and equality of opportunity for all our job applicants.
Pay
We offer an industry-leading pay and benefits package
Age 17 £8.44 + 6 months +12 months Age 18 £10.85 £11.45 £12.05
You will be paid weekly, with pay increments after six months and twelve months, subject to satisfactory performance. We also offer a weekly supplement of £26.61 (pro-rata) an area payment of £35.00 (pro rata) is also payable plus overtime and shift allowance if applicable for Delivery work.
Other benefits include:
*restrictions may apply
Shift patterns
What happens next?
After you apply, your application will be reviewed and, if you're successful, you will be invited to partake in a telephone interview.
We plan to hold the telephone interviews during W/C 13th and 20th December 2021, therefore if you wish to apply please ensure you are available during these weeks.
We are looking for both immediate and future start dates at this office. If you are invited to an interview this will be explained in more detail on the day.
For further information, please click here.
We can't find any similar jobs at the moment.