Solicitor (Litigation & Dispute Resolution)
North Lanarkshire Council
Posted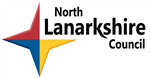 £40,227 to £44,247 per annum
Full Time
Contact:

Human Resources
Reference:

NLA06341
Job Advertisement
We are looking for an experienced litigation solicitor to join the Advice and Litigation Team which forms part of Legal and Democratic Solutions at North Lanarkshire Council. You will provide specialist legal advice in all areas of contentious contractual and dispute resolution work. Key areas of work will include property and contractual disputes, arbitration and adjudications and procurement challenges.
You will hold a current unrestricted Practising Certificate from the Law Society of Scotland and have previous experience in litigation and dispute resolution. You will have excellent communication skills and the ability to work with colleagues across services to take a lead role in the resolution of disputes within the Council.
Experience of general local authority litigation work is desirable.
The role will be varied and challenging and you will be able to carry out a range of tasks within a broad remit and manage a demanding workload with minimum supervision. It is also essential that you have effective interpersonal, communication and advocacy skills, together with the ability to work as part of a team.
This post will be a combination of home working with attendance at Council premises/Court as required.
This post is politically restricted in compliance with the Local Government and Housing Act 1989.
If you would like more information on this post please contact Jane Kirkhope, Legal Manager (Advice and Litigation) on 07903 356560.
Working here at North Lanarkshire Council
If you're considering a career with us, you'll be keen to know what's in it for you. We have a great package of benefits available, from health and wellbeing to finances and family. This includes 26 days annual leave and 6 public holidays*, and a wide range of offers available to you through our NLLife reward site. We also have a full package of learning and development through our learning academy LearnNL to help you reach your full potential and further your career.
For more information on local authority careers visit the myjobscotland career hub
North Lanarkshire Council are Happy to Talk Flexible Working, we operate a
Smarter Working Policy.
Click here to see our Recruitment Charter.
*For all casual/sessional roles, you will receive 12.1% of your hourly rate for every hour worked in total recompense for annual leave, including public holidays. These rates will be indicated separately on your payslip. You will only be paid for the hours that you work.
We are a Disability Confident Leader and offer a guaranteed interview to applicants who consider themselves to be disabled and who meet the minimum requirements for the position.
We have also adopted the Armed Forces Community Covenant to show our support for service personnel, veterans and their families. We offer a guaranteed interview for service leavers, spouses, reservists and veterans, as long as they meet the essential criteria of the person specification/job description.
Alternative Application Packs can be requested in other formats for example, Large Print, Braille, and Audio. To request an alternative Application Pack please phone 01698 403151.
The following link contains our Easy Read documents which will help explain the process and what happens during the selection process.
We can't find any similar jobs at the moment.