Early Years Support Assistant
Dumfries & Galloway Council
Posted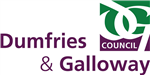 £10,236 to £11,027 per annum
Part Time
Contact:

Human Resources
Reference:

DGA07082
Advert
Early Years Support Assistant (Fixed Term) (7/07320)
Wallace Hall Primary School
£10,236.05 - £11,027.51
A vacancy has arisen at Wallace Hall Nursery for an Early Years Support Assistant within Wallace Hall Primary School. You will be required to work 20.5 hours per week over 39 weeks per year. This post is fixed term until July 2022. This post may be suitable for secondment. Agreement from your line manager must be sought before applying for this post.
Wallace Hall Nursery is a well-resourced setting catering for children aged 3-5 years old, providing 1140 hrs service for children. We strive to provide an enriching, nurturing environment both indoors and out to help promote children's independence and curiosity.
Wallace Hall is a rural school in Thornhill, which is situated 13 miles north of Dumfries. The secondary school roll is just under 550, the primary roll is 185 and the roll in our ELC is currently 50 pupils. In January 2010 we moved into our new school building which has excellent facilities. The school is now run as a 2-18 establishment with one Head Teacher.
Our school motto is Together we grow, learn and achieve. All stakeholders were consulted on the values of the school. Our vision is to provide a safe, happy environment where all learners can enjoy the school experience and can be challenged and encouraged to meet their full academic and vocational potential. We believe that 21st Century learners should develop the skills of communication, compassion, collaboration, critical thinking, creativity, composure, citizenship and curiosity.
We enjoy a close partnership with our five cluster primaries. However, approximately 25% of our school roll comes from outwith our catchment area. Our strong academic reputation and continued development of a more inclusive and flexible curriculum are seen as major strengths of the school and appeal to many parents and pupils.
Our school is dynamic and vibrant with a commitment to the development of both pupils and staff and the creation of a positive learning community. We presently have 65 teaching staff and 35 support staff, and have built strong links with a wide variety of partner agencies including the Parent Council, CAMPLE LINE and the local Queensberry Estate. Our pupils and families are supported by a dedicated and professional team including a highly skilled support staff who play an integral part in enhancing our positive ethos and culture of achievement. Our school shows have a reputation for excellence.
Requirements
We are an innovative school which recognises its strengths and continues to build capability in almost all areas but we are also fully committed to developing new ideas and challenges to ensure that the improvement agenda is always to the fore. We require someone who can adapt quickly to fulfilling the educational and social needs of pupils in our Nursery and who will play an active role in our staff team to make a positive difference to the lives of the children and families in our community. The successful candidate will display the appropriate professional skills and abilities, knowledge and understanding. They must be able to work in a collegiate way with staff in school, with colleagues in other establishments and agencies, consulting regularly with parents and carers.
You must hold a relevant qualification that enables you to register with Scottish Social Service Council (SSSC) as Practitioner Day-care of Children's Services (without conditions). All successful applicants for early education and child care posts will be required to register with the SSSC.
SSSC registration or agreement to register within 6 months from the date of appointment to this post is essential.
This post is considered as Regulated Work with Vulnerable Children and/or Protected Adults, under the Protection of Vulnerable Groups (Scotland) Act 2007. From 28 February 2011, preferred candidates will be required to join the PVG Scheme or undergo a PVG scheme update check prior to formal offer of employment being made by Dumfries and Galloway Council.
Applicants who have been resident outside the UK within the last 5 years, if offered a position, in addition to a Disclosure Scotland Check, will be required to provide a completed police record check from the police authority in the country or countries in which they were resident.
For further queries please contact Laura Weir, Nursery Manager on 01848 332120 or email gw08officewallace@ea.dumgal.sch.uk
We can't find any similar jobs at the moment.