Deputy Manager
Home Bargains
Posted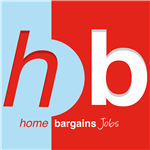 From £30,000 per annum
Full Time
Contact:

Chris Harding
Reference:

OM/EK/DM/Tain/423/2510/HD
Job Introduction
Job Introduction
Deputy Managers at Home Bargains develop their team to achieve store targets and deliver the best store standards for our customers.
Deputy Managers are required to successfully complete the Store Management Induction within the first 6 weeks of starting. This is a comprehensive 6 week programme which is completed via our online learning platform. This means that:
The training is led by you
You are supported throughout by your Store Manager and the Training Team
Your induction is a blended approach with the majority of your learning being completed on the shop floor
On successful completion of your induction your Store Manager will continue with your ongoing development in store.
Role Responsibility
Ensure a healthy and safe environment for your store colleagues and customers
Work with your management team to agree and set achievable performance and development goals for store colleagues
Review and manage Store Colleague and Team Leader performance
Support your management team with recruitment and selection activities of your store team
Ensure your team is up-to-date on store ways of working, standards and compliance
Coach and support your team to enable them to deliver on store priorities while delivering excellent store and compliance standards
Deliver and regularly review immediate and short term store performance priorities with your Store Manager
Support on planning and communicating store promotions and initiatives
Provide suggestions and action priorities to maximise store space to promote our products
Ensure colleagues deliver our merchandising standards
The Ideal Candidate
Experience of supervising medium sized retail teams in a fast-moving retail environment to achieve significantly high weekly sales targets
Experience of working in and managing a varied range of retail categories
Demonstrate the following competencies:

Prioritise and organise work
Customer focus
Communicate effectively
Manage teams
Problem solve
Develop talent
Commercially astute
For applications to be considered, applicants are required to have a complete and up-to-date Home Bargains Careers Centre profile and to respond to the job application questionnaire when prompted.
Applicants that are invited to attend a face-to-face interview must present original documentation demonstrating their eligibility to work in the UK, along with other specified documents.
Please note, as we expect to receive a high volume of applications for this vacancy, you are advised to submit your fully completed application at the earliest opportunity, as the closing date may be brought forward.
Package Description
£30,000
5.6 weeks paid holiday per year including bank and public holiday allowance rising to 6.6 weeks upon 5 years' service
Invest: Grow with Us store management training programme
Contributable Company pension scheme
Staff uniform
10% store discount
Cycle to Work
Access to social and sporting events
From £30,000 per annum
,
Montrose
From £28,000 per annum
,
Aviemore
From £28,000 per annum
,
Forfar