Technical Specialist, IT Delivery
BT
Posted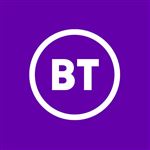 From £60,000 per annum
Full Time
Contact:

Human Resources
Reference:

162550
Our mission is to break down the barriers of today to release the potential of tomorrow. Join us today and release yours.
There are two things that we want to share with anyone considering joining us.
Firstly, we've got big ambitions for our colleagues and the future of the organisation. These include our vision that inclusion and accessibility drive every conversation we have and every decision we make. We want our workforce to fully represent the communities and customers we serve, because a diverse business is a better business. We value every colleague, their diversity and the contribution that they make. When we say you're welcome at Openreach, we really mean it.
Secondly, the one thing the pandemic has taught us is that a lot of current and future colleagues, where and when possible, want to embrace hybrid working. Therefore, we are introducing smart working at Openreach. Smart working means having the flexibility to choose, as a team, how and where you work depending on your team's deliverables and needs; when you are at your shared core location to connect with others and when not. It may not be for every role, and, as part of the recruitment process, you'll have the chance to discuss smart working and how it might work for the job you are applying for.
About this role
In this role, there is accountability for supporting the delivery of Openreach's BIG bold strategy by driving IT programmes supporting SD, FND and CCP business units
You will be ensuring adherence to architectural and security policy (this can be potentially brand damaging) and you will be driving for best value and ensuring solutions support a longer term strategy
You'll have the following responsibilities
You will have relentless focus on continuous improvement, implementing changes to process, service and technology and will be able to identify, plan and implement changes to drive improvements in process and service.
You will be a credible technical expert to manage dependencies with other technologies and contract with third parties and define the programme of activities to deliver against milestones and maintain oversight of components
It is important that you drive release readiness for mobilisation (with CTIO/Tribes), RPM readiness (with e2e Design) and deployment readiness (with BT Tech) across concurrent releases
You will support the development of the technical roadmaps working with the Tribe team. With a view to balance demand and supply. Support the AEP process to manage contention (work with BTT Engineering/Platform leads.
You'll have the following skills & experience
• Strong skills in building the case for change, drawing on data and analytical techniques where appropriate, and communicating this to business audiences
• Knowledgeable in business strategy and the drivers of organisational performance, including people drivers of performance and financial literacy (e.g. business KPIs, business cases)
• Understanding of the business domain in order to deliver complex programmes as well as continuous improvements
• Supplier Management – Ensure correct skills set and drive for value across the delivery team
• Financial management – Support estimation and ensure roadmaps/plans are inline with affordability and the MTP
• Contention and Risk Management – Manage contention across the delivery process – design, build, test and escalating risks to the Leadership team where appropriate.
• Escalation Management – Drive/support resolution to urgent ask from the Business/Exec/CP - e.g. Covid 19
• Expected to present directly to Directors across CTIO and the Openreach business as required
• Appreciation of the operation landscape
• Strong IT OSS/BSS stack awareness and delivery track record across P&B, L2C, T2R
• EMP Release delivery experience – Supporting up to four concurrent releases
Benefits
As well as offering a competitive base salary, you'll also have a rewarding bonus scheme, access to equity schemes and an attractive pension offer.
We value different perspectives, skills and experiences. Diversity makes sense for us, our customers and our ambitions. We're creating an inclusive working culture where people from all backgrounds can succeed. That's why we welcome applications from all parts of the community.
About Openreach
Openreach Limited runs the nation's digital network. We play a key role in British society, helping homes, schools, hospitals, broadcasters, government, businesses and more connect to the world.
We're a wholly owned subsidiary of BT Group, and our customers are the 640+ communications providers who sell phone, broadband and Ethernet services to homes and businesses. And we're on a mission - to make the country's digital network services faster, better and more affordable.
Our people are experienced, resourceful and innovative, working on vital projects that help support the nation at work, in learning, on the move, at rest, at play, in emergencies and much more.
So if you'd like to be a part of an exciting organisation that's making a real difference, why not join us today? You can read more here about working at Openreach.
How to Apply
It's easy to apply online; you just need a copy of your up-to-date CV and to follow the step-by step process. Don't worry if you need to make changes - you'll have the opportunity to review and edit your work on the final page. We look forward to receiving your application!
#LI-OR
We can't find any similar jobs at the moment.