Development Officer
Ardrishaig Community Trust
Posted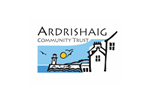 Full Time
Contract
Contact:

Recruitment Team
Development Officer

Ardrishaig Community Trust is seeking to appoint a Development Officer to assist the Board with establishing and implementing a management and marketing strategy for the community owned halls as a financially sustainable community business.

This a 3 year funded project. The job will be based in Ardrishaig.

Essentials:
• self-motivated with a strong work ethic
• good organisational skills
• able to multi-task
• excellent verbal and written communication skills
• good interpersonal skills, confident to work with people
• good networker
• computer literate and experienced with office software packages

Desirable:
• knowledge of relevant health and safety regulations
• experience of social media for marketing purposes
• demonstrable work with third sector organisations
• marketing experience
Applications by covering letter and CV which should be no more than 4 sides of A4 in total and should focus on relevant skills and experience for the appointment.
A more detailed job specification can be found on the Trust website at www.ardrishaig.org.

Deadline for application is 17th December 2021 with interviews as soon as possible thereafter.
Applications can be submitted here or by post to Ardrishaig Community Trust, 61 Chalmers Street,
Ardrishaig, PA30 8DX.

If you have any questions, please email us at info@ardrishaigcommunitytrust.org or phone 07484 366977
We can't find any similar jobs at the moment.