Engineering Planner
Nevis Range
Posted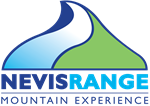 £30,000 to £34,000 per annum
Season Pass, Pension, Discounts in Local Retail Stores & Discount of Nevis Range Products.
Full Time
Permanent
Contact:

Chris O'Brien
Reference:

NEV056
The scope of responsibilities includes but is not limited to:
· Develop and Implement advance maintenance plans and potential costs.
· Develop Maintenance documentation for reporting all maintenance
· Ordering Parts and stock control through analysing the Maintenance Data base.
· Act as a technical advisor to management when required.
· Assist the maintenance teams as and when required.
· Monitor and maintain inventories / stock levels for all areas.
· Monitor Spending / Budget control for lift Maintenance and advise Management.
· Understand and Implement Company Quality Control Standards.
Primary Tasks:
· Plan all Maintenance Programs.
· Ensure Maintenance Logs for all lift maintenance are maintained.
· Conduct stock inventories and monitor usage.
· Produce maintenance spreadsheets to track productivity across the business.
· Maintain a sound data base of all parts costs and locations.
· Acquire quotes for management approval for parts and repairs to all lift systems.
Knowledge and Skills required:
· Qualified engineer with and Electrical or Mechanical bias
· Proficient in Microsoft Word, Excel and Power point.
· Good Organizational Skills.
· must be able to work at height if required
· Must be able to lift up to 25kg, and occasionally up to 50kg with assistance.
· Work outdoors in a variety of conditions from rain, snow and high winds.
The role is for someone who:
· Can Work alone and also as part of a team, using their own initiative
· Can Move around the mountain environment in the Nevis Range area confidently in both Summer and Winter
· Be confident and comfortable working at height in adverse weather conditions
· Willingly undertake any other tasks as required by the company from mechanical system work and lift operations, to assisting the rescuing of the general public from height
· Is computer literate
· Is a confident and effective communicator.
We can't find any similar jobs at the moment.