Money talks, as they say, so let's start at the top with one of the world's greatest business brains. Warrant Buffett is quoted as saying: 'accounting is the language of business'.
Think of any aspect of the world of work and yes – you've guessed it – it will always need accountants. From the centuries old family firm still hand-making grandfather clocks to the techno-genius with their nanobots; if their books don't balance they are in big trouble.
And, as with any vital service, there are so many different types of jobs, career levels and opportunities.
Have you just left university with a degree in accounting and are heading for the status of chartered accountant, or have you just left school and started work in the admin office. Will you be working towards AAT or ACCA qualifications?
A working knowledge of popular software accountancy packages, like Sage, will guarantee you will always be in demand.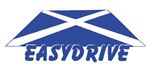 Ben Nevis Motors Limited are seeking an experienced accountant or book keeper. … Read more