If you are looking for a job on the Black Isle you have come to the right place. Our mission at HIJOBS is to show you a range of career opportunities across the wide range of industries, services, trades and professions in the job market today.
If you do not find what you are looking for, you can register and stay updated as we continually update the page with new listings that arise in this area. Whether you are exploring a career change or hoping to make progress along your current path, we are here to help you find a role to suit your needs and goals.
Below you will find the current vacancies on the Black Isle. Use the filters to focus your search on the type of role you are looking for. After you are done, use our guides to make your application process less daunting. Take a look at the?HIJOBS application advice pages for some tips on how to get started. We hope you find the perfect job for you on the Black Isle.
Read more about living and working in the Black Isle
£19,000 to £22,000 per annum
,
IV1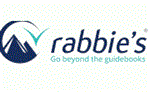 Inverness Based Tour Driver Guide … Read more
From £22,742 per annum
,
Highlands and Islands
Iceland is a point of difference in the food retail industry and has an exciting opportunity for a Senior Supervisor to join one of our dynamic teams. The permanent position is suited to an individual … Read more