Here is the golden equation for working from home: However many wall sockets there are in your workspace, double the number and add six.
Trust us on this.
If working from home means your dining room is your office then go out and buy the biggest, best, and most surge-protected socket tower or bar you can. You will never realise how many things you have to plug in or recharge until you are faced with domestic wiring in a workplace setting.
And the golden rule for working from home is: secure the perimeter.
Ask Prof Robert Kelly of Pusan National University. Who? You have seen the clip on YouTube. He was giving his learned opinion on South Korean politics to BBC news when his daughter Marion came through the door like only a four-year-old can after celebrating their birthday at kindergarten, followed by little brother in a baby walker and then mum, Jung-a Kim, who executed a perfect, heroic, slide to a halt on the polished floor and rescued her husband from the kids.
But for every piece of major drama there is the ironing board, the bag of school sports kit, the pair of ice skates for which no space can be found so just pop it into the corner of mum, dad or our kid's office because 'they won't mind'. Oh yeah?
The plus side is the structure of your working day; think flexi-time to work round family needs be that children or being a career. For every time you miss the gossip and interaction of the actual office there is the peace, quiet and inspiration that comes from being comfortable in your own surroundings . . . . and the commute is measured in footsteps.
£24,000 pro rata + Home Working Allowance £390 pro-rata
,
Aberdeenshire, Moray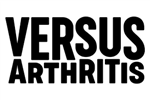 Development Officer - Grampian & Morayshire … Read more